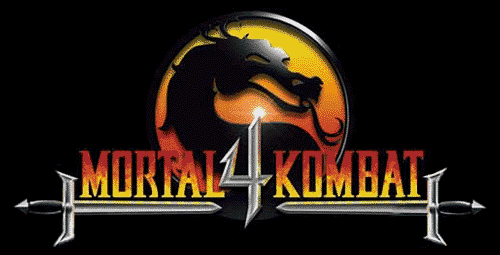 CODES | BASICS | MOVES | COMBOS | WEAPONS | FATALTIES | MINI-FAQ | MAIN
Mortal Kombat 4

Thousands of years before the start of the series, Shinnok, one of the Elder Gods who control the six realms from the Mortal Kombat, attempted to become the conqueror from all of them. Thunder God Raiden fought and defeated Shinnok in a war that spanned hundreds of years, sending him afterwards to the Netherealm, where would be trapped forever. Now, Shinnok managed to escape from the Netherealm with help from the sorcerer Quan Chi, and seeks revenge to the Elder Gods who banished him. In his plan, he first conquers the realm of Edenia with the aid of a traitor, Tanya, while he prepares to attack the Elder Gods. In order to stop Shinnok's menace, Raiden requests the help from the Earthrealm warriors who managed to save the realms from Emperor Shao Kahn in previous titles.

Join Sub-Zero, Scorpion, Raiden and a host of other warriors for the 4th installment of the Mortal Kombat Series. Master new moves combos and fatalities as you fight to take home the trophies of the tournament.


MK Nightmares Facebook
MK Nightmares Twitter

MK Nightmares 2.5

---

Mortal Kombat Nightmares is the premiere source for all that is Mortal Kombat. Coverage of the entire MK series. Welcome to Our World of Mortal Kombat, we are your Nightmares.