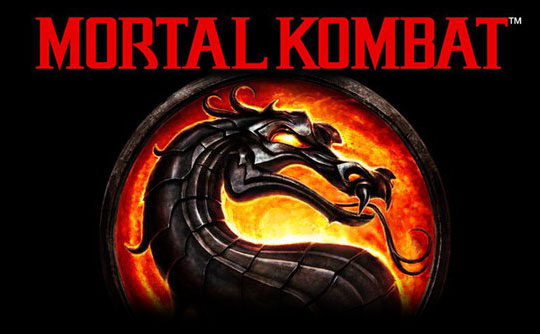 June 10, 2010 Update for Mortal Kombat (2011) aka Mortal Kombat 9

Along with the new studio name is the information that ninth Mortal Kombat game will be a reboot of the franchise. Basically they are rebooting the series to re-establish "the brand with Warner Bros. Interactive Entertainment, Mortal Kombat innovates on past games while staying true to the brand's legendary characters and fighting style." Here is more on the game from WB's Press Release:

The newest chapter of the iconic fight franchise marks a triumphant return to the series' mature presentation and a reinvention of its classic 2D fighting mechanic. Driven by an all new graphics engine, the fan favorite Fatality is back and presented in more gory detail than ever before. In addition, Mortal Kombat introduces a number of new game-play features including tag team and the deepest story mode of any fighting game. Players can choose from an extensive lineup of the game's iconic warriors and challenge their friends in traditional 1 vs. 1 matches, or take on several new game modes.

The game will also feature some new gameplay features like Tag Team fighting, and all back in the familiar 2D style gameplay like the first three Mortal Kombat games. Not to mention what will likely be the most gruesome fatalities ever seen in a Mortal Kombat game.

"We can't wait for players to get their hands on Mortal Kombat," said Ed Boon, Creative Director, NetherRealm Studios. "This game really is a response to what players have been demanding: mature presentation, reinvented 2D fighting mechanic and the best, most gruesome fatalities ever!"

Mortal Kombat introduces a number of new game modes as well as the most extensive online experience ever seen in a fighting game. Up to 4 players can battle "tag-team"- 2 players can team up in the new "Co-op Arcade Mode" or compete against another team online.

The game will be released in March 2011 for the Xbox 360 and Playstation 3 systems.


---

Older Information

Mortal Kombat 9 is the working title for an upcoming new fighting game in the Mortal Kombat series, currently in development by WB Games Chicago.

The game was first hinted at by developer Ed Boon on January 2009, shortly after the release of the previous game in the franchise, Mortal Kombat vs. DC Universe.

Recently, on June 18, Boon confirmed in his Twitter page that they were performing motion capture for the game. He also revealed that the game will not have superheroes in it this time around, thus ruling out a sequel to Mortal Kombat vs. DC Universe, and that they were again aiming for a "Mature" rating, contrarily to the "Teen" rating attained by the previous game.

As Ed Boon mentioned before, he promised he would bring back the gore and bloody violence as he said he would.

On December 4th, 2009, TRMK.org stated that Mortal Kombat 9 will be released around Christmas 2010, and as of January 2010, a Luxembourgish Mortal Kombat fansite published a screenshot of Ed Boon's personal PSN ID suggesting that online testing of Mortal Kombat 9 is underway.

The MK team mentioned and teased Mortal Kombat 9 again, which they jokingly referred to as MK9: Attack of the Dogs. People weren't sure what that means, but the audience said it'll be interesting to see what they have up their sleeves. Ed had mentioned before that development has already begun in some form.

Since Mortal Kombat 9 is the next game in the MK series, the game will be developed on an updated version of Midway's custom modified Unreal Engine 3 that was used on Mortal Kombat vs DC Universe, and is expected to be released for both the Xbox 360 and Playstation 3 gaming consoles late in 2010.

The only thing the team has said about the game is it's tagline or codename is "Attack of the Dogs."However, since then, the company has been bankrupt and is set to be under " Midway Games filed Chapter 11."The US Bankruptcy Court, filing for Chapter 11, will allow Midway to reorganize it's business, reduce it's debts and get things moving in a much more positive direction to ensure their survival. Many companies have filed for Chapter 11 over the years, and have successfully emerged a few years later much stronger than before. Midway said they are expecting to be able to continue their daily operations as normal, as is common with Chapter 11 filings. This means that any work in progress already, will continue.

In May 21, 2009, Warner Bros. began a bidder with the Midway company, saying they will like to buy the company from them. Official word from Midway today that they have accepted a Stalking Horse bid of $33 million USD on the company by Warner Brothers. This would be the starting the bidding process for the sale of the company's assets. This doesn't mean Warner Brothers has purchased Midway, just means that they are the initial bidder in a auction that will go on over the next few months once bidding is started by the bankruptcy court. Also of note, their bid is $3M higher than the $30M that Midway estimated. We wouldn't be surprised if the final sale price is over the $33 million bid once the auction is closed.

It's unclear what is part of the sale, but it's for sure the Mortal Kombat franchise along with most of the company's US assets, including their Chicago offices. It does exclude a few parts things like the San Diego and UK studios along with the TNA Impact franchises. But It is assumed all their IP, including those gained from the purchase of Atari Games is included. Here is what the press release had to say about that.

Company's U.S. assets including its Mortal Kombat franchise and its development studios in Chicago and Seattle for a purchase price of $33,000,000, subject to adjustment as of the closing for changes in inventory, plus the agreed value of the Company's U.S. account receivables. The agreement does not include the Company�s development studio in San Diego and the TNA franchise games, nor does it include the Company�s development studio in Newcastle which had developed the Company's recently released Wheelman game Midway released a press release today detailing the time frame of the bidding process. All the bidding will take place in June, and a winning bidder will be chosen in early July. After which the sale will probably take some time to close and finalize, so the next two months will be very interesting indeed. But it sounds like development of Mortal Kombat 9 will likely continue under the new ownership. Midway recently announced a "stalking horse" asset purchase agreement, which is expected to receive court approval, subject to higher or better bids, in a hearing on June 2, 2009. Following this hearing, there will be a period during which Midway, through its financial advisor, Lazard, will accept binding offers up to June 24th, 2009, to acquire some or all of the Company's assets. An auction will be held on June 29th to determine the bid or combination of bids that achieves the highest value, followed by a court hearing to approve the sale to the winning bidder or bidders on July 1st, and then a final closing. All bids must comply with the bid procedures order to be issued at the hearing on June 2, 2009.

As of December 4, 2009, Mortal Kombat 9 is expected to be released around Christmas 2010


<< Back to our Mortal Kombat (2011) Guide




MK Nightmares Facebook
MK Nightmares Twitter

MK Nightmares 2.5

---

Mortal Kombat Nightmares is the premiere source for all that is Mortal Kombat. Coverage of the entire MK series. Welcome to Our World of Mortal Kombat, we are your Nightmares.