moves - kodes - secrets - faq - front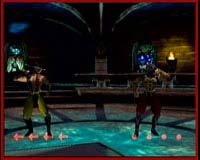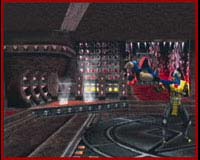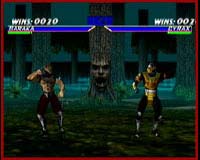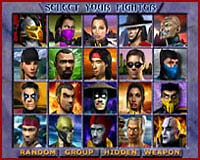 -[More MK Gold Screenshots]-[MK Gold RealVideo Movie]-
Mortal Kombat Gold is the definitive game in the MK series, designed specifically for the Sega Dreamcast ! That is, it is the first MK game that has the advantages of both an arcade game and a home game. Mortal Kombat Gold delivers the EXACT same quality graphics as the MK4 arcade game using the new Dreamcast hardware !! Using the exact same 3D models, MK Gold's characters are comprised of over 3000 polygons each and run at a full 60 frames per second. In addition, Mortal Kombat Gold uses the massive storage of a CD ROM to display full motion videos as well as adding additional characters and backgrounds (from MK2 and MK3) to join the MK4 warriors.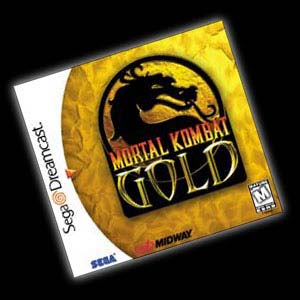 3000 Poly's per character, 60 Frames Per Second, Dreamcast exclusive,
detailed animated backgrounds, 5 new Full Motion Video (high res) endings. Six Known Return Characters From MK Games Past : Baraka, Kung Lao, Cyrax, Sektor, Mileena and Kitana

MK Nightmares Facebook
MK Nightmares Twitter

MK Nightmares 2.5

---

Mortal Kombat Nightmares is the premiere source for all that is Mortal Kombat. Coverage of the entire MK series. Welcome to Our World of Mortal Kombat, we are your Nightmares.